FEATURES & BENEFITS
Light weight, Flexible and durable
Crack resistant.
Robust construction with high impact strength.
Robust construction with high impact strength.
Resistant to bacterial growth, corrosion, rusting etc.
Chemical resistance
Excellent strength & stiffness
Suitable for cold and waste water distribution system.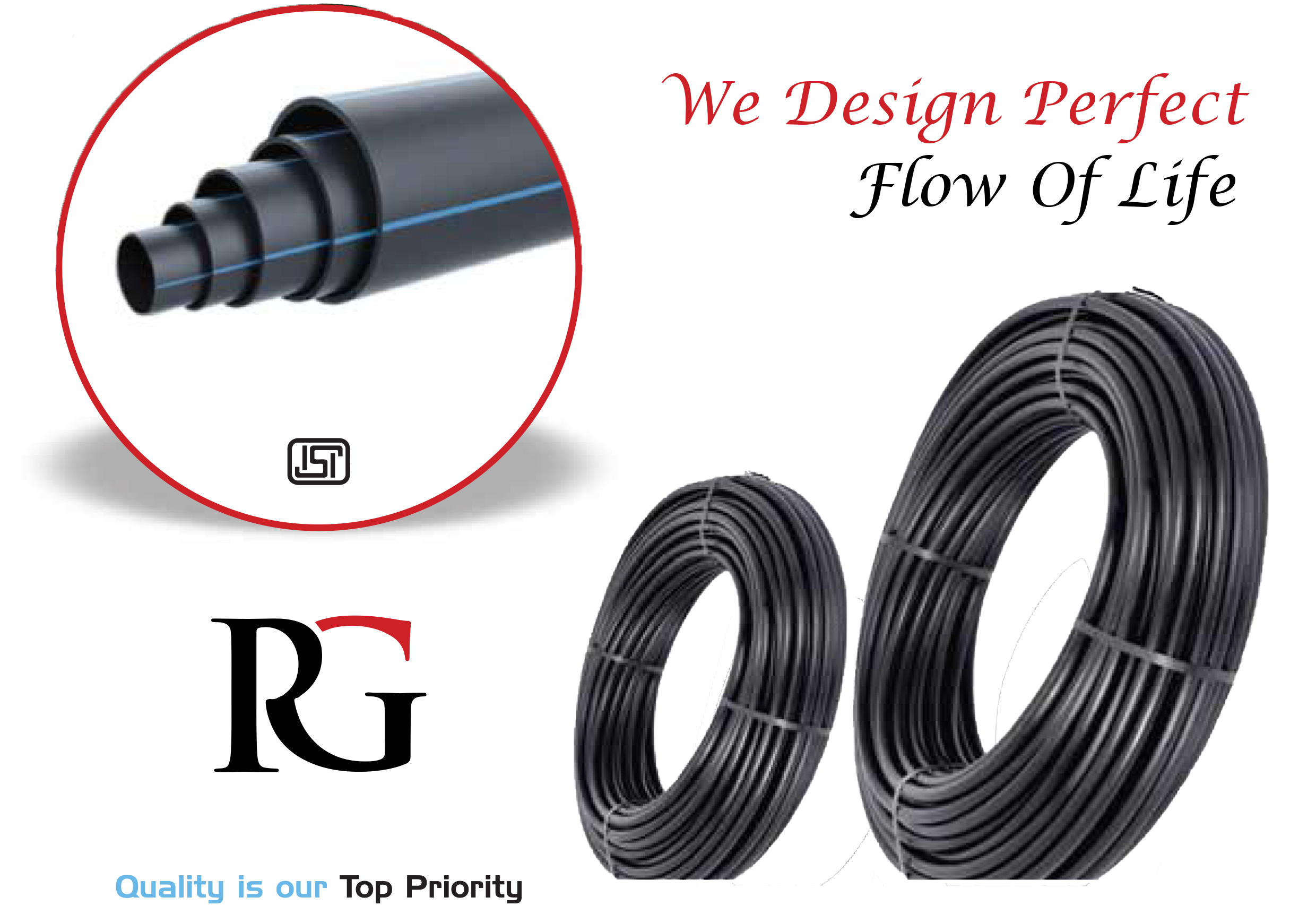 HDPE Pipes
WE DESIGN FOR THE PERFECT FLOW OF LIFE
RG & Sons pipes are a safe, long lasting & cost effective solution for potable water supply, irrigation & bore well application. RG & Sons HDPE Pipes are manufactured from virgin raw materials with the help of state of the art manufacturing facilities. Stringent tests on raw material & finished goods ensure the quality as per national & international standards. RG & Sons strongly believes in providing quality products & services to all their valuable customers.
RANGE
The Pipes are available in complete range from 16 mm to 200 mm sizes. The pipes are avaiable in PN 2.5 to PN 16 presure class in PE 63, PE 80 & PE 100 grades. RG & Sons pipes are manufactured according to IS: 4984:2016 & 1SO: 4427
Excellent Flexibility combined with strength
Easy, quick & economical installation
Excellent UV & Corrosion resistance
Excellent water hammer resistance
Excellent flow characteristics
Ideal in shifting soil conditions & earthquake prone areas
Resistance to low temperature
Excellent chemical & abrasion resistance