UPVC BLUE CASING PIPE as per IS 12818:2010 (with Latest Amendments)
We manufacture Blue Casing Pipe and RS Filter (Ribbed Filter Pipe) used in deep borewell with utmost care. Our products are being widely used by Govt. Contractors and Corporates across India.
We also make Column/Submersible Pipe for Submersible Pumps.
Blue Casing & Ribbed Pipe Dimensions as per IS 12818:2010
DIMENSIONS OF "CM' CASING PIPES for Bore well (Suitable up to 250 Meters Depth)
Upto 250 meters as per IS: 12818:2010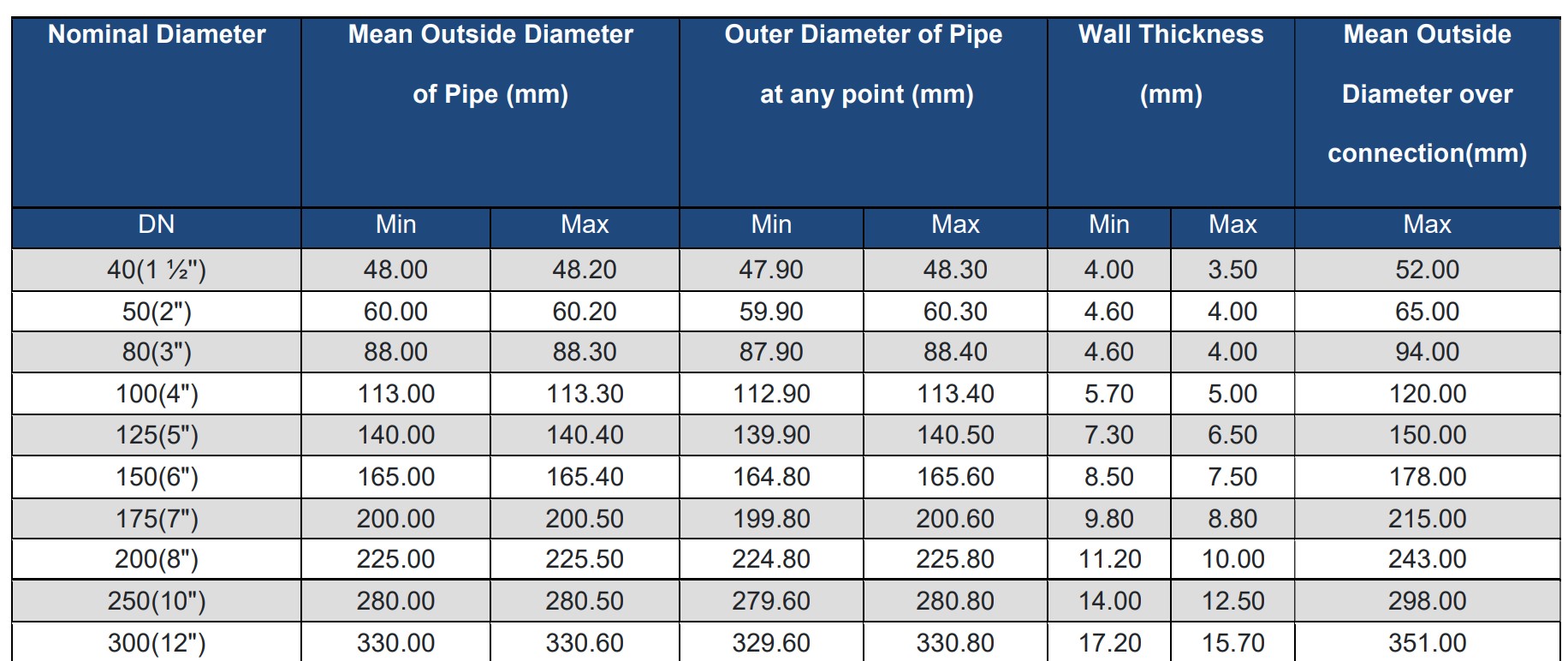 2) DIMENSIONS OF "CS' CASING PIPES- for well depth up to 80 meters as per IS : 12818:2010

DIMENSIONS OF uPVC RIBBED SCREEN BLUE PIPES as per IS : 12818:2010